Commitments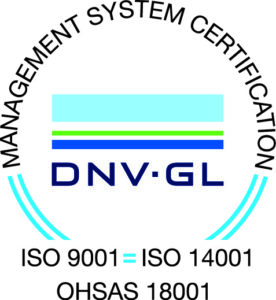 TGO gives priority to compliance with quality, security, safety and environment rules. In the scope of continuous improvement, quality of service, employees and subcontractors' safety, infrastructure security, and the protection of the environment are integrated as significant aspects of TGO's economical approach.
Our commitment to obtain ISO 14001, OHSAS 18001 and renew ISO 9001 certifications shows our ability to supply services in conformity with clients' and regulatory requirements. It strengthens our development, as well as all the advantages of this proximity terminal.
QUALITY: Satisfying our clients
Reducing response time while responding to their requirements.
Improving service productivity by using innovating technologies.
Establishing, following and communicating measurable objectives and targets that help manage the QSSE system in a continuous improvement approach, and show the efficiency of implemented measures.
SAFETY: Organizing a safe work area for everyone
Identifying and assessing HSE risks and implementing appropriate measures to achieve an acceptable degree of risk, including whenever the work environment is modified.
Appropriate safety training to all the personnel and at all levels, given the presence of risks related to stevedoring, lifting, working at height, etc.
Zero tolerance against situations and behaviors that may increase the risks of injuries or death.
Adopting a preventive approach so as to preserve the health of all operators on the terminal against any accident that may cause injuries or pollutions, such as collisions.
Making sure HSE rules are complied with by all the operators on the terminal.
SECURITY: Protecting the terminal and those who work on its premises against any malevolent action
Permanent HSE regulatory watch, so as to be in compliance with the regulation in force.
Protection and safety of people, facilities and vessel on the terminal premises against any malevolent action.
ENVIRONMENT: Contributing to the respect and protection of the environment.
Reducing waste and preserving natural resources.
Treating polluting agents.
Recycling wrapping materials.
Using green vehicles.
The company's responsibilities
Giving priority to investments that are necessary to develop business and preserve the health of our personnel.
Incorporation by the Management of the principles of this policy within the company, and regular assessment of QSSE performance.
Training each employee according to their position and responsibility so as to contribute to continuous improvement of QSSE performance, and fulfill or go beyond the requirements of this policy.
The Management and department managers provide the resources required to run a management system in conformity with this policy.
The QSSE policy is communicated to all employees and operators on the terminal by the Management. The QSSE department (qsse@tgo-terminal.com) is in charge of putting in place these rules and making sure they are applied.
We act daily in a concrete manner to fulfill these QSSE policy requirements. This continuous improvement process shall go on so as to build with clients the logistic services sought for, safety of our coworkers, as well as our environmental policy.